Clean Money Music
Featured
Hot
♥ WE KEEP IT REAL — WITH CLEAN AND COMMERCIAL MUSIC! ♥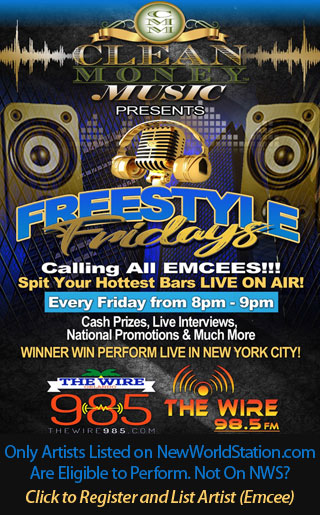 Artists Listed On NWS Are Eligible to:
Participate in Clean Money Music Showcases, Events, Competitions  •  Get Radio Airplay  •  Receive Special Promotions   •  and More!

---
Clean Money Music™ features male and female artists who take responsibility to improve the conditions around them.  
Clean Money Music™ returns rap music to its original hip hop roots, with social commentary, lifestyle, culture and fun as it's basis. 
We feel the use of foul language, violence, misogynistic images and lyrics in hip hop has created an environment that has undermined our communities. 
Clean Money Music™ brings a different dynamic to the way people and the media perceive the hip hop artist and the communities they represent.
42

views
December 26, 2017
-
04:04
NoFlesh Feat Plain James - Walk In The Light