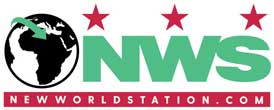 Register to Become A Member
It's FREE!
---
STEP ONE: REGISTER
1. Complete and Submit User Registration Form (click here).
2. Then Check Email. Click Link in Message to ACTIVATE ACCOUNT. (If you don't receive the email message, check your spam mail).
Once your account is activated you can post a review, blog or event. A moderator will approve your post before it will display.

NOTE: Make ACCOUNT Changes or Discontinue Services Anytime
Go to "MY ACCOUNT"

---
LOG IN: (Enter username and password), then proceed as follows:
STEP TWO: List Profile
Choose Only One: Artist, Filmmaker, Producer

(Enter contact details and key information you want business prospects to know)
After you submit the profile form, you will receive an email to confirm your account. Click the email and you will be directed to your profile page. Then you can add you video and images for your photo gallery.

---
MY ACCOUNT
Check, Change or Terminate Your Account