THE WORLD HAS ENOUGH RESOURCES, KNOWLEDGE AND EXPERTISE TO TAKE CARE OF ALL ITS NATURAL INHABITANTS
LET'S GET IT RIGHT!
Far too many people — millions are suffering and dying needlessly. Taking destiny in our our hands, the motto of Health, Wealth & Music is:
ACHIEVE GREATNESS, STAY HEALTHY & ALIVE!
---
Promote Health & Wellness Through Music, Art, Entertainment, Community Forums and Cross-Media Platforms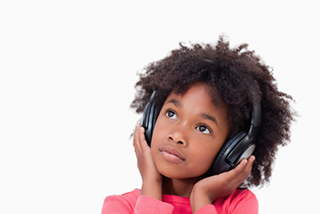 Music Is the Universal Language
It affects our mood in positive ways, promoting relaxation, stress relief, 
meditation and spiritual worship.
However, when we hear day-in and day-out music that degrades us,
it weakens the spirit.
It's up to each and every one of us to ensure a healthy balance.
---
Increase awareness of major issues that impact mental, spiritual and physical well-being. Such as, Depression / Rise of Teen Suicide, Opioid Abuse and Obesity Epidemics.

We work comprehensively with public & private institutions, civic & religious leaders, students, parents & educators to implement solutions. 
Our affiliates include, but are not limited to:
New Heritage Theatre Group / New Heritage Films / IMPACT Repertory Theatre
  360 Entertainment International, LLC / Clean Money Music / NewWorldStation.com  •  Harlem World Magazine
Harlem Arts Alliance / Artz, Rootz & Rhythm   •   Injoy Enterprises / RhythmAndSoulRadio.com

---
WORKING TOGETHER WE POPULARIZE HEALTHY LIFESTYLES THROUGHOUT OUR COMMUNITIES
Organize, produce and support conferences, workshops, forums, concerts and events


Distribute pertinent information to multicultural consumers of all ages

Conduct public speaking engagements

Secure endorsements from entertainment, sports and public figures

Share multi-media promotions
---
Your endorsement and support are INVALUABLE
(No contribution is too large, nor too small)
DOWNLOAD SPONSOR PACKAGE:  Supported by Harlem Media Group
PROVIDE RESOURCES  •  CELEBRITY APPEARANCE / PUBLICITY  •  MEDIA COVERAGE