Music is the universal language...
It affects our mood in positive ways, promoting relaxation, stress relief, meditation and spiritual worship. However, when we hear day-in and day-out music that degrades us, it weakens the spirit.

Hip hop is the #1 listened to genre in the world by all races — but, most of what we're exposed to today propagates criminal lifestyles, racial stereotypes and incites violence. The same is true with other forms of entertainment directed toward youth.

People believe what they hear repeatedly to be true. In addition, uncertain economic times create great despair. Those without hope, support, and low self-esteem fall prey to reactionary thinking — when good becomes bad, and bad becomes good.

It is up to each and every one of us to ensure a healthy balance!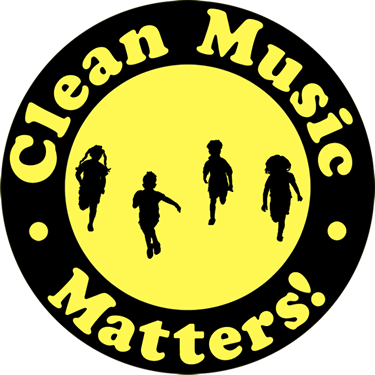 CLEAN MUSIC MATTERS is the coming together of national and regional leaders, community-based organizations and media partners with purpose to impact healthier lifestyles, support global arts empowerment and community economic development. It stimulates tourism, supports local business and employment goals.
CLEAN MUSIC MATTERS meets critical demand for music and entertainment that is truly reflective of multicultural people. Through music  and entertainment we effectively connect with people and communities around the world — and bridge divides.
Organized on a region-by-region basis, sponsored programs inspire youth to achieve excellence against all odds.
"Music is a world within itself with a language we all understand." – Stevie Wonder

"Next to the Word of God, the noble art of music is the greatest treasure in the world." – Martin Luther

"Music is ... A higher revelation than all Wisdom & Philosophy." – Ludwig van Beethoven

"Where words fail, music speaks." – Hans Christian Andersen

"Music in the soul can be heard by the universe." – Lao Tzu

"Music is a moral law. It gives soul to the universe, wings to the mind, flight to the imagination, and charm and gaiety to life and to everything". – Plato

"I'm not saying I'm gonna change the world, but I guarantee that I will spark the brain that will change the world."– Tupac Shakur

"One good thing about music, when it hits you, you feel no pain." – Bob Marley

"People ask me how I make music. I tell them I just step into it. It's like stepping into a river and joining the flow. Every moment in the river has its song." – Michael Jackson

"Musical innovation is full of danger to the State, for when modes of music change, the fundamental laws of the State always change with them." – Plato

"Don't be afraid, just play the music." – Charlie Parker

"Soul is about authenticity. Soul is about finding the things in your life that are real and pure." – John Legend
 SUPPORT THE CLEAN MUSIC MATTERS FUND CAMPAIGN
FOR MORE INFORMATION: DOWNLOAD PDF - CLEAN MUSIC MATTERS DESCRIPTION
CLEAN MUSIC MATTERS is lead by Chairman Voza Rivers, Executive Producer of New Heritage Theatre Group the oldest Black nonprofit theatre company in NYC; Don Fryson, President / CEO, 360 Entertainment International, LLC and originator of Clean Money Music™; Dennis Talbert, Honorary Retired Executive; Ms. Shawn Shearer, Co-Founder NewWorldStation.com; and regional directors.