Schedule of events -
VOZA RIVERS / the Harlem Chamber of Commerce Presents HARLEM MILES — Five Stages of Music Along Fifth Avenue!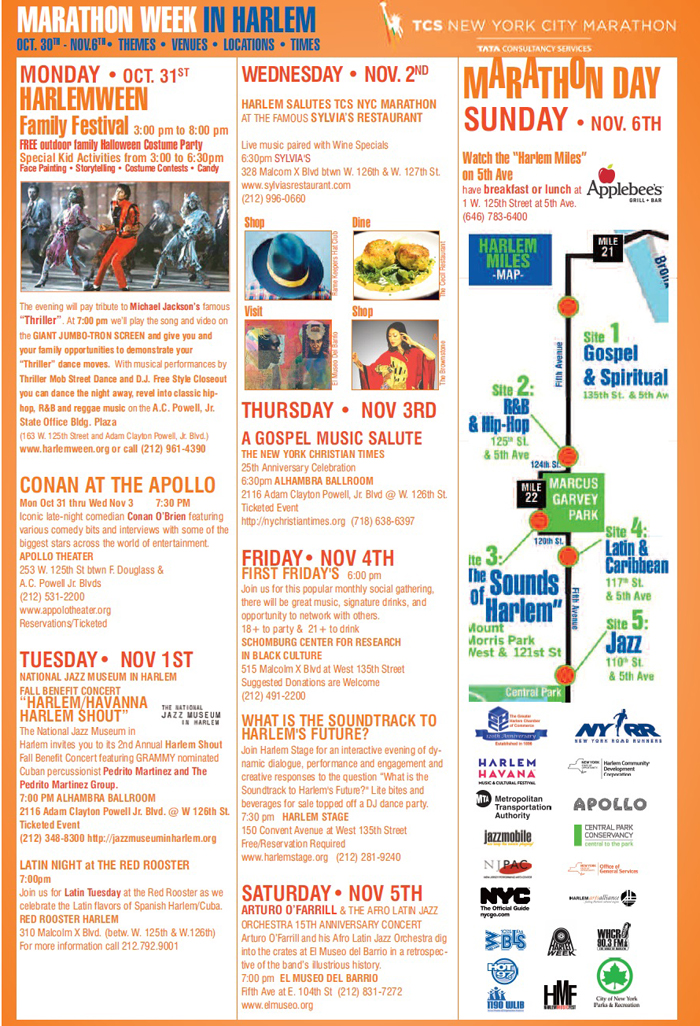 Close to the final stretch, fantastic music keeps the 55,000 runners that's remaining in the race moving! Join us in Harlem to cheer the international runners on! NYC Marathon is the largest marathon in the world. 
1) Gospel / Spiratual - 135th St

2) R&B / Hip Hop - 125th St.

3) The Sounds of Harlem - Mt. Morris Park - 121st St

4) Latin & Caribbean - 117th St

5) Jazz - 110th St
*Click to Download PDF Harlem Miles Schedule of Music Events