47 results - showing 46 - 47
For Immediate Release: July 16, 2019; Contact: Ms. Shawn Shearer 212 926 2550; contact@harlemmediagroup.com - On August 9, 2019 join us for the International Launch of Health, Wealth & Music Tour in New York City kicking off at Marcus Garvey Park (124th and 5th Ave.) from 7pm to 8:30pm. The tour is presented by 360 Entertainment International, LLC / NewWorldStation.com in association...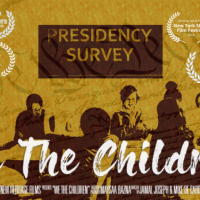 HARLEM INTERNATIONAL FILM FESTIVAL PRIZE WINNERS Voza Rivers / Jamal Joseph New Heritage Films Best Youth Short We the Children Written & Directed by Jamal Joseph & Mike Da Caro - New Heritage Films. This...
47 results - showing 46 - 47