3 results - showing 1 - 3
Gritty Raptrospective Chronicles Rise and Demise of Legendary Gangsta' Group - Film Review by Kam Williams - Back in the Eighties, the CIA began orchestrating the introduction of crack-cocaine to African-American communities all across America, starting with the South Central L.A. By the middle of the decade, the epidemic had turned Compton into a godforsaken wasteland rife with drug addiction and crime. Thus, it should come as no surprise...
Fantastic Four - Film Review by Kam Williams - Fox Reboots Marvel Franchise with Character-Driven Origins Adventure. Marvel Comics' first brought the Fantastic Four to the big screen a decade ago, and followed it up with a sequel a couple years later. Since neither generated much in the way of audience enthusiasm, 20th Century Fox has now seen fit to relaunch the flagging franchise rather than release a third...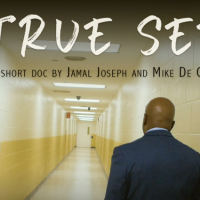 Directors: Jamal Joseph, Mike De Caro Country: US, Running Time: 15 min The inspiring story of True-See Allah, born as Troy Christopher Watson. In the 80s, during the crack epidemic, Troy was a member of the dangerous Castlegate Road gang in the notorious neighborhood of Roxbury, Boston. He liked the flashy street life, but soon he understood that crime doesn't pay. Troy ended up incarcerated at nineteen years old. ...
3 results - showing 1 - 3