It's About Achieving Greatness, Staying Healthy and Alive! 
You are invited to join us on August 17, 2018 during Harlem Week at the historic Herbert Cave Auditorium at Harlem Hospital, 512 Lenox Avenue (off 135th Street) for Health, Wealth & Music, Health Fair & Music Showcase from 4 pm to 8:30 pm.
The event will increase awareness about critical health issues and present music and entertainment that uplifts us.
From 4 pm to 6 pm there will be Vendor Networking & Speakers:
Easy A.D. Harris, Founding member of the Legendary Cold Crush Brothers spreads the message — Healthy Lifestyle Choices through the Culture of Hip Hop.

James (Cool Breeze) Gray, Executive VP of National Action Network (NAN) Bronx chapter — on the Effects of K2.
K2 or Spice is synthetic marijuana available over the counter in corner stores and shops. It's an unregulated, unpredictable chemical substance that physically resembles marijuana. Users act erratically, experience respiratory problems and are collapsing on the streets. On July 11, 2018, the problem hit new levels — numerous calls were made to 911 when the usual sea of "zombies" began to look more disturbing than usual. One resident's description: "a scene out of The Walking Dead."


James Gray, Executive VP of National Action Network (NAN) Bronx chapter is on the front lines of the war on K2. He's been arrested three times with fellow NAN activists for protesting the sale of K2 in black communities of NYC. This was part of a five borough K2 campaign spearheaded by the NAN to expose smoke shops and bodegas who are selling this lethal drug.
Health, Wealth & Music presents the Music Showcase from 6 pm to 8:30 pm, featuring:
TRUE GOSPEL EXPRESSION
Inspire us with urban contemporary and African music
RIK REED from Florida; AYUBA DANKANDE of Nigeria and EVG. TALITHA CUMI of Harlem
---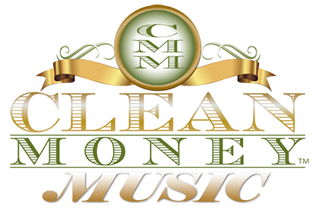 CLEAN MONEY MUSIC
Represent a healthy lifestyle
BOBBY BOOSHAY, AFRIKAN KARTEL, DIVISION X, PETE COLON, KALLAHANN, VENDETTA and 3 THE RAPPER
Top artists from across the country light up the stage with music and lyrics that are creative, message driven and on the level of Young Money, Cash Money and Dirty Money — except that they don't refer to themselves as B's, H's and N's.
Clean Money Music™ brings a different dynamic to the way people and the media perceive hip hop artists and the communities they represent.
Health, Wealth & Music is co-presented by Voza Rivers / New Heritage Theatre Group (est 1964) in collaboration with Successfully Empowering Every Women, Child and Family; NewWorldStation.com; Harlem Arts Alliance; Society for Iatrogenic Awareness; RhythmAndSoulRadio.com; and F.A.ME. Academy.
Come on out, bring your family and friends as we celebrate and elevate!
Tickets are Complimentary. Donations OF $10 are suggested. All proceeds go to sustain Health, Wealth & Music programming.
 CLICK HERE TO RESERVE YOUR SEAT
For more information email: This email address is being protected from spambots. You need JavaScript enabled to view it., visit: newworldstation.com or
to reserve a table call 212-926-0104, ext.30.