AUDITION & SHOWCASE ON THURSDAY JULY 28TH, 2016 6PM
@ The Lt. Joseph P. Kennedy Center on W. 134th Street
CLEAN MONEY MUSIC™ a healthy lifestyle — THE NEW GENERATION OF HIP HOP! 
Features male and female artists who take responsibility to improve the conditions around them.
Clean Money Music™ returns rap music to its original hip hop roots, with social commentary, lifestyle, culture, and fun as it's basis. We feel the use of foul language, violence, misogynistic images and lyrics in hip hop has created an environment that has undermined our communities for far too long.

The purpose of the Clean Money Music movement is to bring a different dynamic to the way people and the media perceive the hip hop artist and the communities they represent.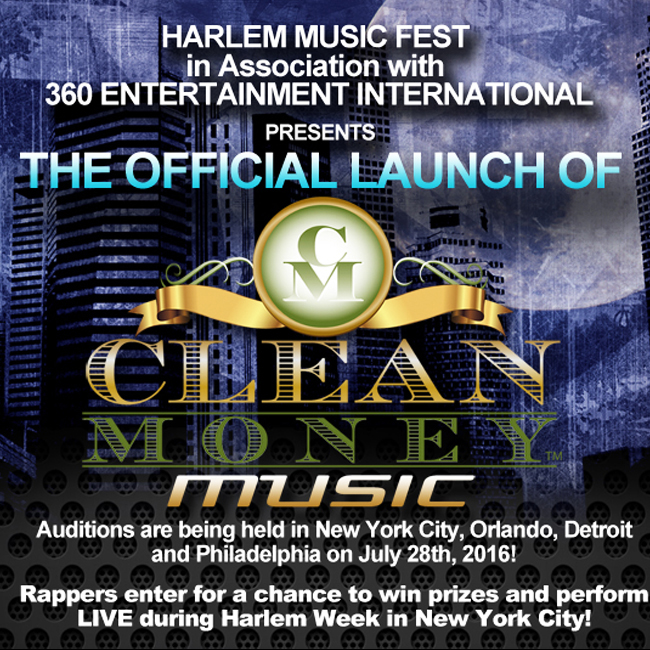 Clean Money Music™ New York in Association with New Heritage Theatre Group, The Bomb Shelter, SoundProze Productions.