Beautiful inside and out with a voice that seals the package. I'm talking about Ms. Linda Fulton-Crawford, if you like your vocals warm, jazzy, rich, and captivating then look no further — Linda's right here for your listening pleasure. Her music ministry with blow you away.
Evangelist, Teacher, Singer / Songwriter, and Recording Artist 
Linda Fulton-Crawford, was born to musically gifted parents, Roger & Lucille Fulton in the City of Brotherly Love Philadelphia Pa. As in most cases the gift of anointed singing was passed down to Linda and her siblings. At the age of 7 Linda ministered as a lead soloist to; "I'm Blessed" with the late Kitty Parham at The Holy Temple C.O.G.I.C. Linda not only possessed vocal abilities but studied piano and clarinet at The Settlement Music School. Noted for her pure soprano tone Linda style carried profound jazz overtones which made her a hot commodity in the Philadelphia arena which opened many doors becoming members of Philadelphia All City Choir. As Linda matured vocally other significant  milestones are noted such as becoming a member of The C.O.G.I.C National choir under the direction of the late Dr. Mattie Moss-Clarke and sharing the stage with many C.O.G.I.C. notables such as Timothy Wright, Douglas Miller, The Clarke Sisters, James Moore, Edwin, Walter,, and Tramain Hawkins. Ms. Crawford as was a lead soloist with The Wagner Alumni Choir under the direction of Barbra Ward Farmer.
In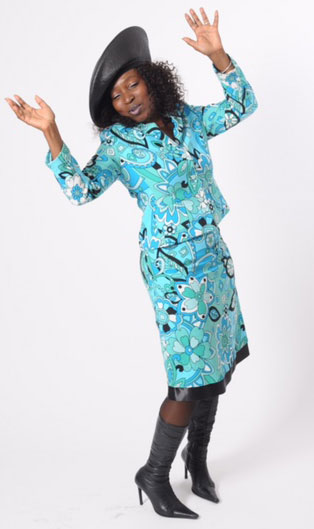 1985 Linda enrolled at Delaware State College, still Growing in God and maturity she began to expand her musical territory both in the world of academia and in the private sector. While back in Philly Linda teamed up with a prominent Philly producer Donald Robinson and he provided accompaniment during her performance at the The African American Cultural Expo. As usual Linda was stellar and impressed many Network executives that were in attendance, being approached with an offer to audition for a role the door to the  world of television was now opened. Linda was a natural and scored a cameo role on a local TV network in Wilmington Delaware. Shifting back to her first love the distinguished vocalist with the elegant style (Ms. Crawford) won the title of Philadelphia's Rising Star under the direction of Ms. Vicki Winans. Back at Delaware State Linda entered The National Collegiate Gospel Competition held in New York and was the hands down winner of The Most prestigious Soprano Soloist award. Ever expanding her talent Linda garnered a role in the Broadway play Aristophratic Broads, her role consisted of powerful acting and releasing her unique vocal gift to the audience from 1987-1989  the Broadway play was directed by Demu Kenyatta.
Through many tests and trials toils and snares Linda remained faithful to her call to the preached word and song ministry. While waiting on God to open a door to become a recording artist her prayers were answered and her faithfulness rewarded during a Divine connection. Linda crossed paths with an ex-group members brother which was searching for anointed singers for his project. Ms. Linda agreed to provide background for Elder Darryl Henry and he being so pleased with her vocal precision and quick learning she was offered a production deal. Linda just released her first single "Now That I Know" and  her second "Everyday with Jesus" (Sweeter). Linda had been inspired by her mother Ms. Lucille Fulton, Tamela Mann, Lisa Paige, Kim Burrell, Bruce Parham and Fred Hammond. 
Linda's favorite scripture is Psalms 27:6 I will sing praises, yea I will sing praises unto the Lord.
Linda's famous quote: "God holds us responsible for what we know and don't do".
An overdue revelation: Linda is a very gifted songwriter in her her own right with request from the likes of renowned producer Michael Brooks and noted vocalist Vanessa Bell Armstrong