Darryl E. Henry Sr. born May 7, 1959 to Deacon & Sister Ronald Henry Sr. in Philadelphia, Pennsylvania is one of eight children. Darryl recognized his gift as a singer at an early age. It seems that the anointing that is on his mother Patricia was passed down to all her children. All eight are musically and vocally gifted. Darryl began singing at home with his siblings and they became known as the Henry Singers. He also sang in various places and his gift was recognized throughout his community.
In 1974, Darryl began to play percussion in the University City Orchestra (Daniel Panichelli) and sang in the concert and gospel choirs (Mary Ann Tyler). Darryl was sought after as a musician and landed a gig with Ruby Dee & Ozzie Davis Jr. In 1977 Darryl began playing drums fulltime for Steven Ford and there began his professional recording career. He has recorded with The Seven Ford Edition, The Metropolitan Male Ensemble, The John Howard Caravan, and The world renowned Williams Brothers, (Savoy Records). In 1977 Mr. Henry received an award for outstanding Vocalist - 1973-1977.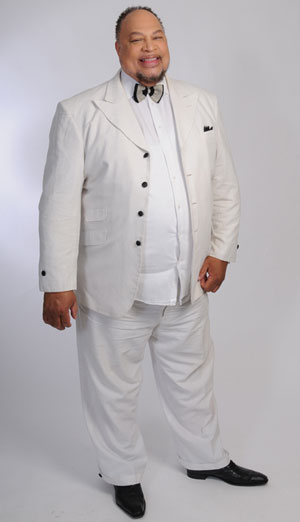 In 1980 Darryl transferred to the University of Pittsburgh from Susquehanna University where he began playing music for many local Jazz and R&B groups such as Rare Experience and the University of Pittsburgh Jazz Orchestra led by Dr. Nathan Davis. After major injuries, he moved away from sports and focused more on his music. During his recovery from a serious injury on the basketball court, Darryl visited a church where the Pastor who was also the musician at the time allowed Darryl to pluck around on his organ and one day after a prayer was offered for his hands, God gave him the ability to play the organ skillfully. Darryl would minister with the late Thomas Whitfield, Carl Preacher & The Southeast Inspirational Choir and many others.
In 1989 he formed Darryl Henry & Judah and they recorded their first project, Gonna Love Him in 1990. Darryl won songwriter of the year from (TAGS) Atlanta, Georgia for work on that project. The group was featured on syndicated radio Inspirations across America and opened for many major artist such as the late Rev. James Moore, Bebe Winans, and Margaret Bell Armstrong to namea few. Darryl founded Rhema Records Inc and Endless Melodies in 1996. Their first project was in honor of his mother, Mother Patricia Henry.
Darryl was ordained as an Elder in the W.A.R. organization and is presently an ordained Minister at Fresh WORD Ministries, Inc. (Pastor Wynell Freeman). Darryl Henry Sr. is the proud father of three sons, Darryl Jr., Shawn N., and Kyle D. who are all anointed musicians and vocalist.