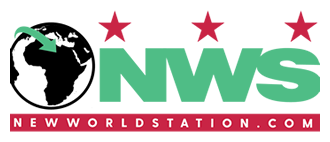 DISTRIBUTING QUALITY BLACK CULTURE WORLDWIDE
---
NWS is a digital media platform that presents local artists, filmmakers and producers to a global market.
We feature music, film, video and webisodes that entertain, educate and empower.
Business services, performance opportunities, marketing and promotions provided are particularly geared for independent artists. Giving them a needed base of support.
---
ENTERTAINMENT, EDUCATIONAL & NEWS PROGRAMS
BUSINESS SERVICES
Artist, Album and Video Listing Services
Blogging, Event Posting, Social Media Blasting
Performance Opportunities
Marketing, Design and Advertising
Go to NWS REGIONS to check out whats happening in your area

---
GET ON NWS
(FREE to Become A Registered User)
Become a NWS Registered Users in order to Login to Make Comments, Rate Songs or Videos, List Artist, Filmmaker, Album, Video or Single Promotion.
---
Contact Us to Schedule An appointment
This email address is being protected from spambots. You need JavaScript enabled to view it. or call Today (917) 673-8873