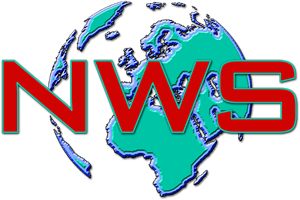 Taking Local Artists, Filmmakers and
Producers to a Global Market

NWS subscribers gain exposure, performance opportunities
and increase business capacity.
Visitors discover quality music, video and news originating
from the African Diaspora.
---

ENTERTAINMENT, EDUCATIONAL & NEWS PROGRAMS

CINEMA & TV CHANNELS: Lyricist Society, Clean Music Matters, Real Talk w/ Leila McDowell, Tiralo al Medio, Dance Kingdom, NWS Short Films, Who Da Man, Street Cred!

MUSIC CHANNELS: Clean Money Music, Evolution of the Blues, Hot Butter (Soul), 21st Century Funk, Extravaganza (World Party), Salt Contemporary Gospel, 360 Poetry Masters
BUSINESS SERVICES

Artist, Album and Video Listing Services
Blogging, Event Posting, Social Media Blasting
Performance Opportunities
Marketing, Design and Advertising
Go to NWS REGIONS to check out whats happening in your area

---
Become a NWS Registered Users in order to Login to Make Comments, Rate Songs or Videos, List Artist, Filmmaker, Album, Video or Single Promotion.
---
Contact Us to Schedule An appointment
This email address is being protected from spambots. You need JavaScript enabled to view it. or call Today (407) 931-2000